The Angel
| | |
| --- | --- |
| Status: | Closed. The building is now part of the Pier Hotel but please note that there is no public access unless you are a guest staying at the hotel. |
The Angel closed as a pub in 1999 and became part of the Pier Hotel, its next door neighbour on the Quay.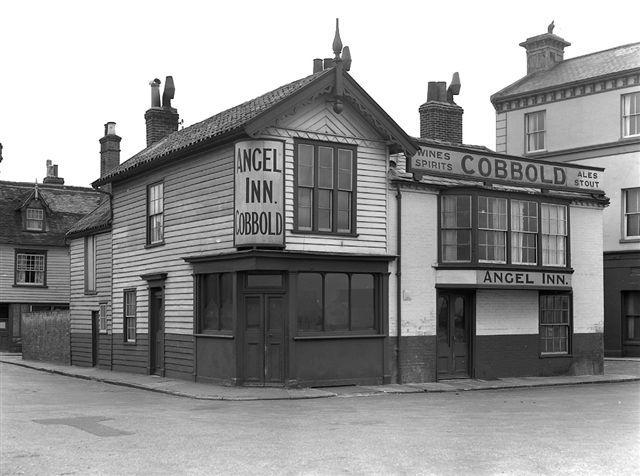 History
The building we see today was built in 1824 and was owned by the Corporation and leased to Thomas Cobbold for £10 per annum. Thomas was the son of John Cobbold who ran the family's brewery operation at Ipswich whilst Thomas owned and ran the Harwich concern with a brewery on the Quay and 20 inns and public houses, including the Angel which was next door to the brewery on the Quay.
There seems to have been a public house called the Angel in the Harwich for a great number of years but the site of the original Angel is reputed to have been on the far eastern side of town in the area known as Angel Gate. It isn't clear when the original Angel disappeared but an old pub annexed by the brewery was originally called the Yarmouth Arms but also seems to have been called the Angel, the Old Angel and the Angel & Bell.
In 1837 as part of the brewery sale the pub was described as containing a Tap Room, Parlor, Bar and Cellar, front Sitting Room and Bed Room, two back Bed Rooms, Wash-house, Coal and Wood-house and also A Dwelling House adjoining, containing for Rooms and a Wash-house, suitable for a Clerk's Residence, (being close to the Brewery,) and a small Yard.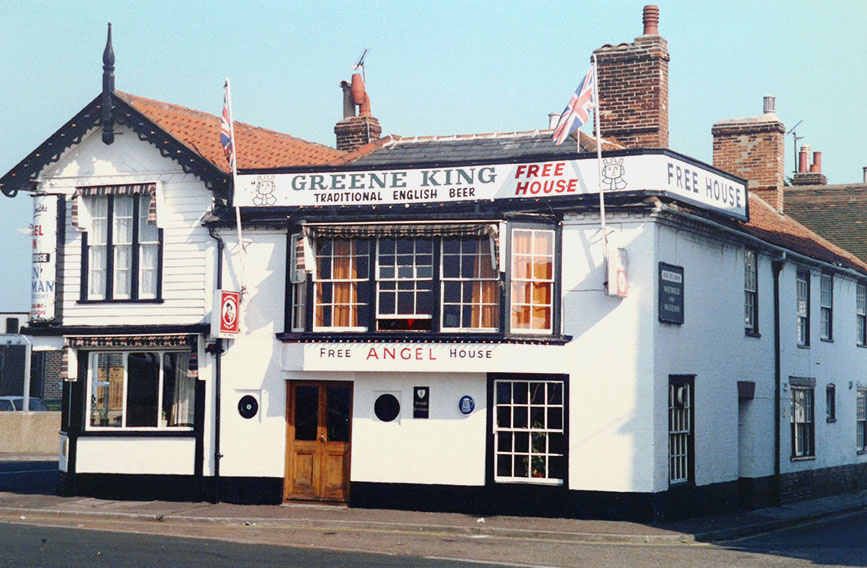 With the coming of the railway and the sale of the Harwich Brewery the Angel occupied a prime spot on the new Corporation Quay and indeed the pub remained a very popular quayside watering hole right up until its closure in 1999.
The corner of the pub nearest the Navy Yard once had a corner door but this had been replaced with a window by the 1950s and the pub had become a free house instead of being tied to the Cobbold Brewery.
The building was Listed Grade II in 1964 by English Heritage.
Notable Facts, Things to Look Out For
The building has a canted corner next to the entrance to the Navy Yard with a window now in the place of the original door opening.
The north west gable elevation has pierced and fretted bargeboards and tall, shaped finial.