The Coach & Horses
| | |
| --- | --- |
| Status: | Closed. Now a private residence with no public access. Please respect the owners' privacy when viewing the exterior of this building. |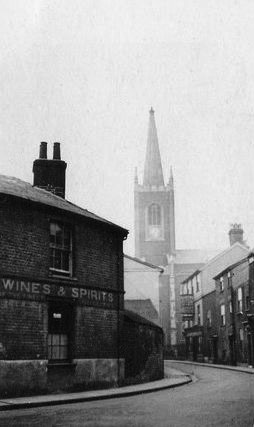 This public house closed many years ago in the lean times of the 1930s and in many ways it had a short but hectic life as it dates from the early 19th Century and was the place where the Post Office mail coaches started their journey to London.
History
The first reference to the Coach & Horses seems to be around 1820 which, at that time, was in the part of the street called Hanover Square.
In 1837 when Thomas Cobbold's Harwich Brewery comes up for auction he only lists a two-thirds share in the Coach & Horses which may be because his former partner Anthony Cox retained his one-third share instead of selling the full freehold to Cobbold as he did with the rest of the estate.
At this time the pub is listed as follows: Two third shares of a freehold public house called the Coach and Horses, situated in Hanover Square, Harwich; containing Pallor, Tap Room, Bar, Pantry, Kitchen, Cellar under ground, Soldier's Room, large Club Room, double Bedded room, three other Bed Rooms, and Dressing Room, Wash-house, Wood-house, and two-stall Stable, with Lofts over, and Yard. In the occupation of Elizabeth Lucas, at a Rent of £26. 7s. 4d per Annum.
This rental income makes the Coach & Horses the best pub in the estate and the reason for this is that it isn't a backstreet boozer for sailors but a high-profile endpoint for the mail coaches.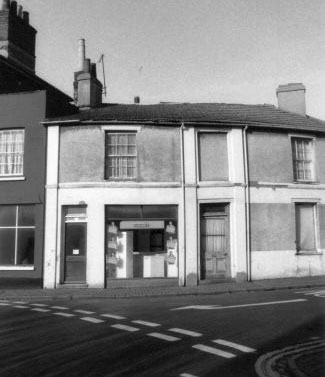 We don't actually know who bought the two-thirds share of the pub in 1837 but we know that Elizabeth Lucas kept paying her rent for at least another two years.
During the 19th Century the pub was notable for tenant's long tenures at the pub; the Reads, the Goodings and the Martins all doing the job for 10 to 20 years each. In the latter part of the Century the pub was bought by Alston & Son of Manningtree.
In 1933 the Alston estate came up for sale with the retirement of Alfred Alston but if the Coach & Horses was purchased by the Daniells Brewery with many of the other 21 pubs it didn't trade for long afterwards with Henry Oliver being the last landlord in 1933.
Notable Facts, Things to Look Out For
It might not seem that way today but in the 19th Century this pub was in a prime position at the entrance to the town by the Old London Road.
The curving frontage follows the road around.