Samuel Pepys Wine Bar and Restaurant
Now a vibrant Wine Bar, Restaurant and Hotel this lovely old building shows off its historic features to the public. Pop in for a glass of something or a bite to eat and admire this Grade II listed gem.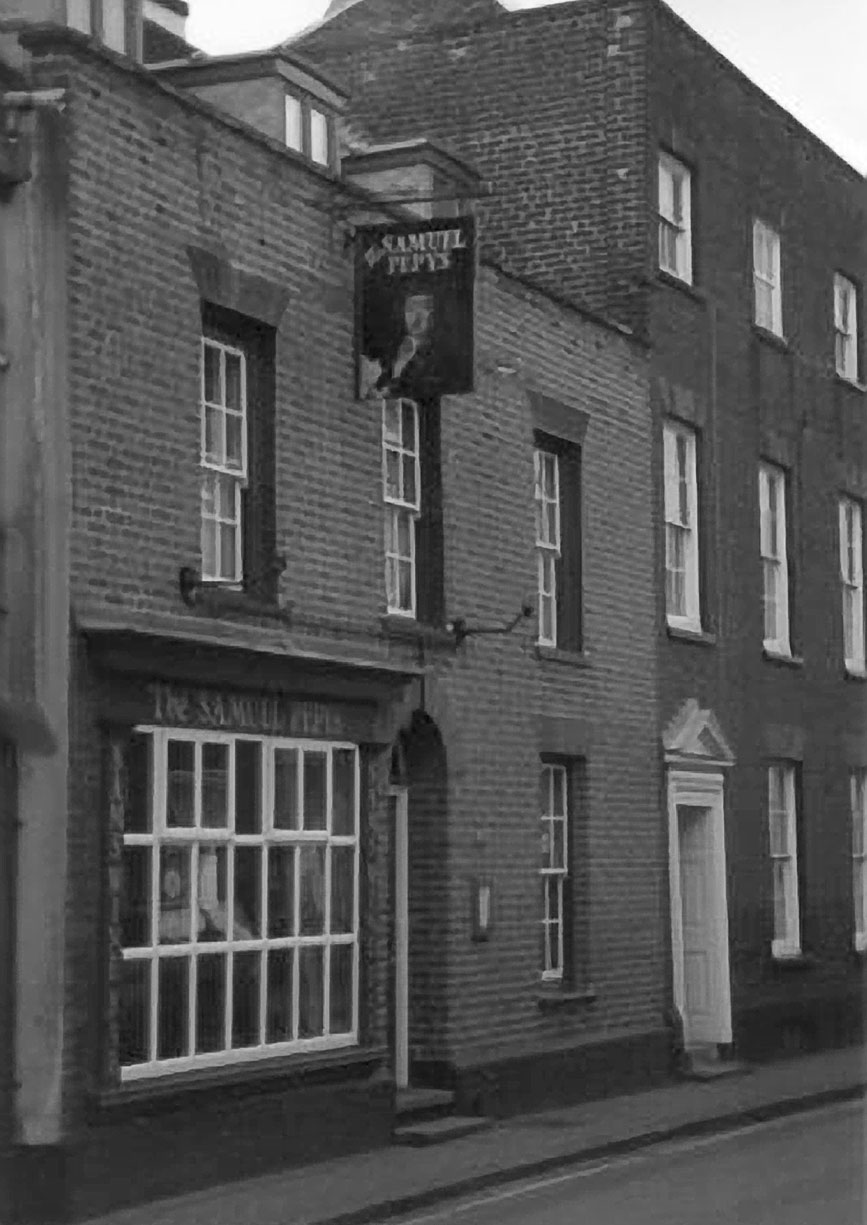 History
As with many old buildings 31 Church Street has had many different uses over the years. The structure we see today started life in the 16th Century as a timber-framed house but, from the street, we mostly see an 18th Century facade in red Flemish-bond brick. There is gabled roof with machine-made clay tiles, forming two storeys with attics, and a parallel, 2-storey gambrel roofed and rendered range on the rear.
At some stage the building traded as a public house called the Rose & Crown but that establishment appears to have been relatively short-lived and has left little in the way of a historical footprint. We know it existed in 1817 because the partnership agreement between Thomas Cobbold and Anthony Cox to run the Harwich Brewery specifically lists it as one of the pubs owned by Cox. By 1837 when Cobbold sells the brewery and all the pubs the Rose & Crown is no longer part of the estate.
There is also a rumour that the establishment once sported seawater bathing apparatus and the famous diarist, Naval Administrator and Member of Parliament, Samuel Pepys (after which the modern establishment is named) once took the waters there.
In modern times prior to its conversion back to a public house the premises have been used as a shop and a fishmongers.
Going beyond the 18th Century facade to the interior today we find much of the 16th Century oak timber-framing intact. The original interior would have been arranged as rooms within two bays. Harwich was a shipbuilding town and there was no shortage of skilled carpenters and good timber.
The building was listed Grade II by English Heritage in 1972.
Notable Facts, Things to Look Out For
As you go in look for the moulded brick coping and the cast-iron inset boot scraper. With a good volume of horse-drawn traffic Church Street would have been a minefield in the 17th and 18th Centuries!
When you've got your drink look up. The 16th Century joists are of plain oak with soffit tenons and diminished haunches into very deep, flat chamfered spine beams.